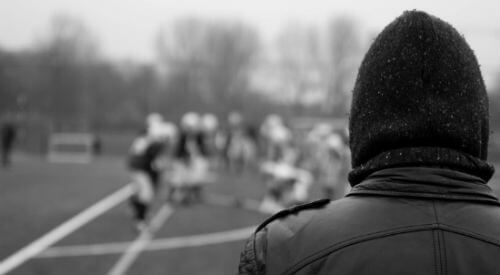 ​
Former Riverside County quarterback, Brent Rausch, was arrested on August 17th on suspicion of domestic violence.
Rausch, 28 is currently being held at the Larry D. Smith Correctional Facility, located in Banning. The fine is being kept at an amount of $50,000. This piece of information has come from the jail records of Riverside County.
He has been scheduled to appear in Riverside County Superior Court on Thursday. However, it is still unclear as to whether or not he has retained counsel.
According to officials in a news statement, Rausch was arrested from a residential home at 2800 Avery Drive at around 11 p.m. This happened after a female victim reported being subjected to domestic violence. During the investigation process, Rausch was reportedly quiet and co-operative. He went with Riverside police peacefully and was arrested without further complications. The purported victim did not require immediate medical attention.
Rausch was a note-worthy football player in Riverside County. He was a significant force on the football team that leads Desert Chapel Christian School to multiple football championships. Rausch attended the University of Hawaii after playing for College of the Desert. In 2013, he joined an AAA-level minor league football team and had substantial support from the Riverside County community.
It is unclear as to what exact charges Rausch will be facing. Depending upon the seriousness of the allegations, he could potentially face charges for violating PC 422, PC 273.5, or PC 243(e)(1). If there was no physical contact involved, it is unlikely that he would face charges for violating penal code 273.5, but making criminal threats or engaging in aggressive actions with the intent of inflicting harm could still result in serious penalties.
It is also important to note that it is unknown as to whether Brent Rausch actually committed domestic violence at all. Although he was arrested, it is impossible to determine whether someone is guilty or not until they have completed the court process.
Those facing charges for domestic violence should seek out an attorney they trust to help ensure their rights are protected. A conviction for DV can result in a significant amount of jail time, and wreak havoc on a person's public reputation. Even if a person is planning to take a plea deal, it will amount to the same, if not worse, bad publicity as a conviction. If you are planning on hiring an attorney, make sure to see that their experience and length in practice are sufficient enough to be fully prepared to defend these types of offenses.
Need a domestic violence attorney in Riverside with a history of success and experience as a former prosecutor? Call to speak with a lawyer about your case for free. Attorney Randy Collins will work with you to help identify all of your options for defense and use any and all evidence available to help prove your innocence. Call us today to get help now.