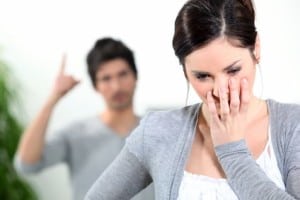 ​
A judge in Los Angeles has granted actress Paula Patton's request for a restraining order against her ex-husband, singer, songwriter Robin Thicke. According to a report in PEOPLE magazine, the actress has accused the 39-year-old Thicke of domestic violence right in the middle of a heated custody battle. Patton, 41, requested a restraining order from the court that would keep Thicke at least 100 years away from her, their 6-year-old son, and her mother. Her request to the court stated that she was in "reasonable apprehension of imminent serious bodily injury to herself and the child."
Allegations of Physical and Emotional Abuse
Patton has accused her ex-husband of physical and emotional abuse, infidelity, and drug and alcohol addiction. In a 52-page request for a domestic violence restraining order, Patton alleged that her ex had a temper and "could be volatile at times." She went into detail about a number of abusive episodes including one on their son's third birthday three years ago when she said Thicke pushed her down and kicked her when she questioned his inappropriate conduct with a masseuse.
Patton alleged that Thicke also became violent that same year at the Cannes Film Festival when he hit her with a closed fist and pushed her to the ground. Thicke's attorney responded to her allegations by saying that Patton never reported any domestic violence until such a time when she was in trouble because she violated a court custody order. PEOPLE magazine has reported that the investigation into these allegations is ongoing.
False Allegations are Common
Domestic violence is a serious crime, which devastates the lives the individuals and families. However, there are situations where someone can be wrongly and unfairly accused of committing these violent acts. Our domestic violence defense lawyers in Orange County have come across a number of cases where individuals have been wrongly accused of domestic violence by their spouses.
Now, why would someone deliberately and wrongfully accuse his or her spouse of domestic violence? There may be several reasons including marital issues, child custody battles, property disputes in divorce, or even revenge. But, we often see that law enforcement officers, prosecutors, and even judges tend to assume that women, who are viewed as the more vulnerable parties in such circumstances, are telling the truth.
The laws also often work against men, who are almost always accused in a domestic violence case. Under California law, you can be charged with domestic violence under penal code 243 (e) (1) even if your partner or spouse shows absolutely no signs of injury or physical abuse.
There Are Always Consequences
When a person is arrested on suspicion of domestic violence, there are several consequences. When a man is accused of committing a violent act against a woman or a child, it is viewed by others with such animosity and disgust that no one even pauses to consider whether the accused person might be innocent. Even though our criminal justice system emphasizes that every accused party is innocent until proven guilty, in domestic violence cases especially, male defendants are not even given the benefit of the doubt.
There are a number of consequences that could arise as a result of domestic violence or domestic abuse accusations. You could lose your job. If you are convicted of the charges, it might affect your chances of getting certain professional licenses or even being gainfully employed in the future. If you are divorced, you may lose visitation rights with your children or even lose child custody. Domestic violence or domestic abuse conviction could lead to jail or prison time. A conviction or even an accusation may affect your social life resulting in you being ostracized by family members and friends. You may also have trouble running for public office in the future.
What Proactive Steps Can You Take?
It might not always be possible to predict when someone might behave in a vengeful or vindictive manner, but often it is possible to anticipate and protect yourself. If your spouse has a tendency to behave in an unreasonable or erratic manner or if she tends to lash out when she doesn't like what's happening, you may be reasonable in your expectation that she might try to accuse you of a crime you did not commit. In such cases there are certain steps, you can take proactively in order to protect yourself.
Talk to your loved ones and friends whom you trust. Choose who you talk to very carefully. If you are worried about your spouse's demeanor or if he or she has been threatening you, contact the police and make sure you let your friends and family know right away.
In this age of social media and cybersecurity issues, make sure you keep your login information private. We have seen cases where spouses or partners have manipulated cell phones or online messages to make false accusations. Also, be careful about what you post on social media sites such as Facebook, Instagram, or Twitter. If you suspect that your partner might do something vindictive, be proactive and shut down your accounts temporarily so no one can use your social media information to make baseless accusations against you.
If You Have Been Falsely Accused
There are also steps you can and would be well advised to take after you have been falsely accused of domestic violence or domestic abuse. Here are a few tips:
Contact an experienced Southern California domestic violence defense lawyer right away. Provide your lawyer with any and all evidence that would help show that your spouse was leveling false accusations against you.
Be very careful not to violate any restraining orders that the court has issued against you. Don't breach the terms or conditions of the order. This could make matters a lot worse and you could face additional legal consequences. Don't meet the accuser or breach the restraining order even if the accuser says she wants to meet or talk. However, do maintain a record of their requests to meet because that will show the court that your accuser doesn't actually view you as a threat.
Be consistent with your account of what happened. Follow your attorney's advice and stand by your claims. Do not buckle under pressure or emotional blackmail, which are very common in domestic violence and domestic abuse cases.
Remain focused on proving your innocence. Cooperate with your attorney and let the legal system take its course.
The experienced criminal defense attorneys at the Law Offices of Randy Collins have an excellent track record of fighting hard for our clients' rights, especially battling false accusations in domestic violence and other criminal cases. We are passionate about the pursuit of justice for our clients and will pursue every avenue possible to get a favorable and positive outcome. Call us at to schedule your free, no-obligation consultation and case evaluation.