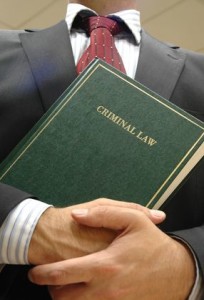 ​
Jerry Brown, the Governor of California, has recently signed three bills that will change the way that California rape and domestic violence offenses are prosecuted. Previously, if a person in California impersonated someone else and then coerced a female into participating in sexual acts, they could only be prosecuted for rape if the victim was married.
The bills are in response to a recent decision by the Los Angeles County Court of Appeals. The decision overturned a conviction for a man who impersonated a woman's boyfriend. The victim and her boyfriend went to a party that the defendant also attended. After the party ended, a group of people went to the victim's home, including her boyfriend and the defendant. The victim fell asleep in her room and her boyfriend had gone home when the defendant went into the victim's room and began to have sex with her.
The victim stated that once she realized that the man having sex with her was not her boyfriend, she began crying, yelling, and screaming. Although the defendant was convicted, the Los Angeles County Court of Appeals later overturned the conviction due to a 19th-century law that neglected to protect single women under circumstances in which rape is committed as a result of impersonation.
How and Why AB 65 Change Was Made
Although many of the California rape and domestic violence laws that inexplicably condemn single women are mostly behind us, the passing of AB 65, AB 157, and AB 161, reminds us that there is still a lot of work to be done.
In regards to laws concerning rape in California, AB 65 creates an amendment that changes the definition of the law to allow further circumstances to be constituted as rape. Prior to the enactment of AB 65, Penal Code Section 261 stated that rape is an act of sexual intercourse with a person that is not the spouse where a person submits under the belief that the person committing the act is the victim's spouse. Now it has been amended to state that rape is an act of sexual intercourse with a person that is not the spouse where a person submits under the belief that the person committing the act is someone known to the victim other than the accused.
Although the change seems insignificant, the significance in a court of law cannot be understated. There are several domestic violence laws in which these types of loopholes will not be uncovered until a defense attorney exposes them to help his or her client obtain a not guilty verdict.
AB 157, and AB 161 Defined
In addition to AB 65, AB 157 and AB 161 were signed by Governor Jerry Brown over this past week. The following is detailed information about those bills as well as how they can potentially affect those facing charges for domestic violence in California.
– AB 157
An amendment to Section 6320 of the California Family Code. Currently, existing law allows the court to restrict contact from one party to another including threats and harassment. The amendment, which comes in the form of section 2, will add false impersonation over the internet as a violation.
– AB 161
Currently, there is little regulation concerning how parties can modify insurance plans and beneficiaries during the course of a domestic violence proceeding. AB 161 will add section 6325.5 to the Family Code which will allow the courts to issue ex parte orders restraining a party from cashing, borrowing, transferring, canceling, or changing beneficiaries of any insurance or coverage held during domestic violence proceedings.
Although AB 65 is now effective, AB 157 and AB 161 will have to wait until July 1, 2014.
Let Your Voice Be Heard
Whether you are a victim of domestic violence or someone charged with domestic violence crimes, we want to hear from you. Let us know what you think in the comments below. Share your questions and/or concerns with the community and we will try to address them as soon as possible.