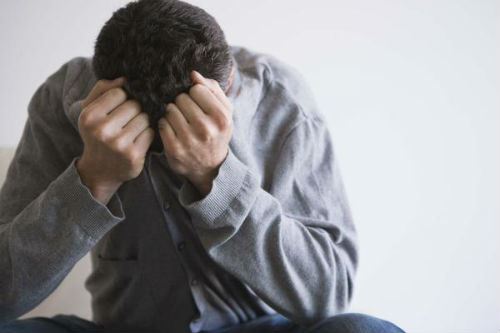 ​
An armed man has been found dead after barricading himself in a Norwalk home following a domestic dispute with his wife. "It was a self-imposed gunshot wound, we guess," LA sheriff's officials said.
Facing domestic violence charges? Contact us today for a free case evaluation.
The Los Angeles County Sheriff's officials said that the deadlock started at about noon on September 7th, 2015.
The woman told deputies that she had an argument with her husband after being assaulted by him, according to Sheriff Sgt. Ralph Gama. This implies that charges could have included PC 273.5 (Spousal Battery), PC 243(e)(1) (Spousal Abuse), or PC 422 (Criminal Threats).
Gama also said that the man had barricaded himself inside the bedroom after the argument took place.
The LA Sheriff's department received the domestic disturbance call from the 12600 block of Paddison Avenue in the afternoon. Once they arrived, they asked the surrounding residents to evacuate the area. Soon, Special Enforcement Bureau Special Weapons Teams along with crisis negotiators took control of the situation.
According to the Sheriff's department, the man was found dead inside his bedroom at about 5 pm. His wife and their two children were safe as they were out of the home at the time of the incident.
Los Angeles Domestic Violence Statistics
Although this tragic incident implies otherwise, domestic violence and related crimes in the City of Los Angeles have been gradually decreasing over the last few years. The Los Angeles Police Department is working with advocacy groups to address the needs of affected families and improve their service.
In addition, those families are now receiving the required support to recover and prevent further domestic violence.
This partnership between the LA police department and advocacy groups has proven to be successful as the number of DV crimes in Los Angles has dropped by about 40% within only 3 years. According to the LAPD, the total number of DV crimes recorded in 2013 is 18,420, while this number was 31,081 in 2010.
The total number of DV crimes in the years of 2007, 2008, 2009 were 34,484, 33,429, and 33,138 respectively which makes it clear that a significant drop has occurred since 2010, though this trend can be seen since 2007.


​
The Valley police bureau has recorded the most DV crimes over the years, but, the valley area has been more successful in reducing DV crimes than in South LA. According to LAPD statistics, the number of DV crimes has decreased from 10,228 to 5,557 in the valley on a yearly basis, while this number has dropped from 9,408 to 5,677 in the south. The western area of Los Angeles has experienced the least number of DV crimes with the lowest number of instances compared to the other three zones.
Domestic Violence Defense
If you or your loved one are facing domestic violence charges in LA, speaking with an experienced Los Angeles domestic violence attorney that you trust is in your best interest. An attorney can help you better understand penalties as well as charges and help provide you with options.
Those who would like a free case evaluation from a Law Offices of Randy Collins legal professional can call
today to get your case evaluated for free.