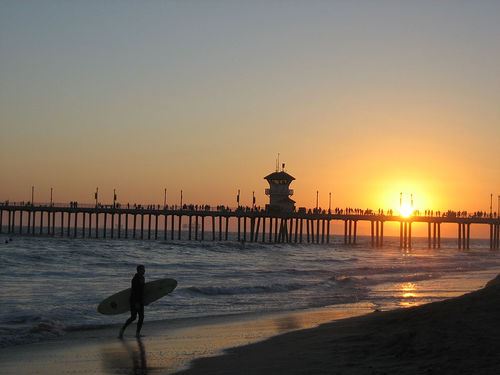 ​
In Huntington Beach, police arrested a 44-year old male on suspicion of domestic violence, assault with a deadly weapon, and felony vandalism. Residents of a condominium development reported seeing the man destroying property. He fled when police arrived. He was carrying a hammer and was later apprehended in another neighborhood. Law enforcement believes that the alleged assailant's victim is his wife or girlfriend. She had minor injuries according to reports.
The alleged assailant could be charged with two possible offenses under the California Penal Code. He could be charged with a violation of Penal Code 273.5, "willful infliction of corporal injury on an intimate partner." To be convicted of violating this law, the person must have willfully inflicted an injury on an intimate partner, defined as a spouse, lover, or former spouse or lover or the father or mother of the accused person's child. The attack must cause some visible or tangible injury.
This law can be either classified as a felony or misdemeanor, depending on the facts of the case. The penalties for a misdemeanor violation of Penal Code 273.5 can be up to a year in jail, up to a $6,000 fine, or probation. For a felony charge, a person convicted may receive between two to four years in state prison, a maximum of $6,000 fine, or felony probation.
The alleged assailant in this matter may also be charged with Domestic Battery under Penal Code 243(e)(1). Domestic Battery is a willful and unlawful touching that is harmful and offensive against someone with whom the accused has an intimate relationship, just as in Penal Code 273.5. There need not be an injured victim to convict someone for a violation of Domestic Battery, only that the violator uses force against the victim. The penalties for a violation of the Domestic Battery law are up to one year in jail or a $2,000 fine.
A person convicted of violations of either Penal Code 273.5 or 243(e)(1) and already have convictions of either of these may face additional penalties from the court. The maximum fine will increase as well as the maximum jail time. A person convicted may also be subject to an order of protection or restraining order preventing you from contacting the victim for a period of up to ten years.
The California Women's Health Survey found that 40% of women in the state reported having experienced violence at the hands of an intimate partner in their lifetime. The Center for Disease Control reported that 22% of men had experienced such violence. In 2011, the California Department of Justice reported 157 homicides related to domestic violence. The California DOJ noted the receipt of 155,965 calls for assistance related to domestic violence in 2014.