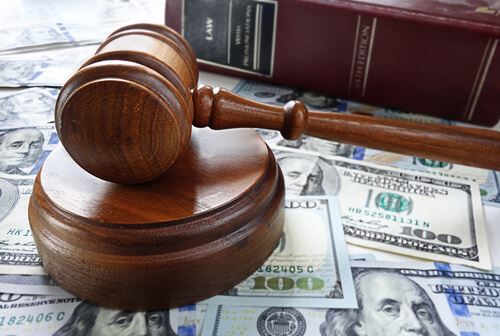 ​
If you believe that you have been wrongfully accused, and even if you do not believe you have been wrongfully accused, you need to contact a lawyer immediately. In a court of law, it helps to be proactive so as to get in front of any potential charges. Many times, it is possible to prevent criminal charges from ever being submitted.
How Geographic Location Affects Attorney Fees
There may be quite a bit of time and effort required for Domestic Violence cases, not only for you but for your lawyer as well. Domestic Violence cases can have a ripple or domino effect with respect to actions that are taken after a domestic violence case has been started. There are three locations that are common to domestic violence cases: criminal court, civil court, and divorce or family court.
Here is where the credentials and circumstances surrounding your domestic violence lawyer are key.
The Experience Level of your Lawyer, the Area of Law that He or She Practices and the Size and Prestige of the Law Firm With Which They Work.
As with many issues in life, it is oftentimes just as critical with who your lawyer knows in addition to what your lawyer knows. This goes hand-in-hand with the experience level of your lawyer and the price that he will charge you for his services. Young or new lawyers may not exhibit the same level of success as a seasoned lawyer with an extensive network in the legal world to no fault of their own from an effort or knowledge basis.
While new lawyers maintain lower costs associated with their services, the potential cost of not getting the desired result definitely requires conscious thought on the matter. Due to the expansive size of California is extremely important to get a lawyer that is both highly knowledgeable in the domestic violence area of law, but that also has deep connections with legal personnel in the county with which the case has been filed.
Further, it may be in your best interest to hire a lawyer that is part of a firm. Of course, the prestige of a firm is important, as they tend to hire the lawyers that are the best in their respective areas of law, but the size of a firm is also quite critical.
As discussed earlier, domestic violence cases may span many different courts and technical areas of law, if your lawyer works for a firm there is a good chance that he will be able to be assisted by other lawyers in his or her firm that specialize in the "ripple" areas of law. That is, maybe your lawyer specializes in criminal domestic violence, but his partner specializes in divorces and child custody. You are doing yourself a great service by eliciting the help of a firm rather than a solo practitioner.
Attorney Billing Methods and Pricing Structures

​Domestic violence lawyer costs can vary based on a number of factors. As with everything aforementioned, what you pay for is directly related to the outcomes you will receive. Often with smaller or less experienced lawyers and firms, the initial consultation fee to hear your case will be free. In some instances, large firms will offer free consultations as well due to the fact that they can handle large caseloads and every case poses potential, but more often than not, prestigious firms will charge you $50-$100 just to hear the details of your personal case.
A consultation does not mean that the lawyer will accept your case. If the lawyer does accept your case, you will be charged in one of the following three ways: a flat fee, an hourly rate, or a retainer with a respective hourly rate. Typically, flat fees are not a standard method of operation for domestic violence lawyers as every case is different and thus requiring different amounts of time and effort. You are left with an hourly option and a retainer option.
The hourly and retainer option are the same in that you are being charged hourly by your lawyer, but the retainer option requires payment in advance. For example, if a lawyer believes that your case will require 20 hours of work, he may request a retainer in the amount of his hourly rate multiplied by 10 hours of work. It is similar to a down payment and shows your lawyer that you are committed to the case and paying for his work.
As for the actual determination of cost, there are several factors that come into play. Does your lawyer elicit the help of a paralegal? Does your lawyer require the help of a secretary? A good paralegal may charge between $50-$100 an hour and a secretary may also charge between $20-$50 an hour. Many times, lawyers will specify that the client must foot the bill with regards to filing fees and court fees. If it is not specified that job expenses will be footed directly by the client, your lawyer may roll these costs into his overall price. Additionally, the location of your lawyer will certainly affect his hourly price.
Lawyers are highly educated individuals and as such, they are careful to not price themselves out of their target market. In suburbs or smaller communities, lawyers often charge a lesser hourly rate- approximately $100-$200 per hour. In larger urbanized markets, like Los Angeles or San Francisco, lawyers will charge between $200-$400 per hour with highly specialized lawyers charging $500-$600 per hour. As stated before, it is widely known and accepted that what you pay for directly correlates to the desired result of the case. There are many potential costs of not hiring the right lawyer
Potential Costs of Not Hiring A Domestic Violence Lawyer

​
Significant fines, many times upwards of several thousand dollars
Incarceration of at least one month, many times for periods longer than a year
Mandatory rehabilitation courses, most notably the 52-week domestic abuser class
Significant probation periods
Loss of child custody or visitation
The inability to buy a gun or the loss of current gun ownership
Most importantly, the inability to attain a job or housing if convicted of felony domestic violence
Southern California Assistance
Need help with your case? Call (844) 807-8180 to speak with a Law Offices of Randy Collins domestic violence attorney for a free consultation.